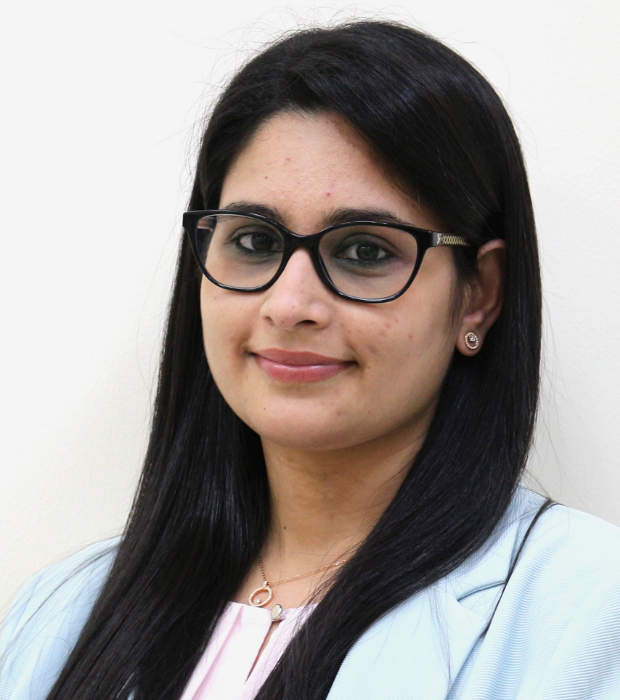 Dipika Sheoran
Teaching and Learning Coach Primary
Dear parents and students,

I am extremely delighted to welcome you and it gives me immense pleasure to be a part of the Winchester family. In my professional journey more than a decade ago, I started my career as a class teacher and have held various leadership roles such as Science coordinator, Primary Supervisor, Head of Key stage (Year 3 and 4) and Lead Practitioner (Year 3-6) within GEMS schools.
I have also worked as a scorer in the Trends in International Mathematics and Science study (TIMSS 2015) for the Ministry of Education in UAE and was also appointed as a Critical thinking champion in 'Abundance Culture Programme' which offered series of training sessions to staff members for promoting critical thinking skills in students in Our Own High School Al Warqa'a. Some of my professional achievements include Teacher of the year award in 2015-16 and 4th BIG IDEA Amazing Teacher Award in 2017.
Developing the practice of others to enhance the excellence and enjoyment of children's learning has always been a keen interest of mine. As I begin my journey as Teaching and Learning coach in The Winchester School, I will work with our fantastic team of teachers to ensure that high standards of teaching and learning are developed and maintained. As we believe in the philosophy that 'Every child matters', it is our endeavor to continue to provide children with a learning environment which prepares them for the skills of the future.
Looking forward to connecting and collaborating with our families as we begin a new chapter to develop our children with a holistic approach.

Dipika Sheoran
Teaching and Learning Coach Primary