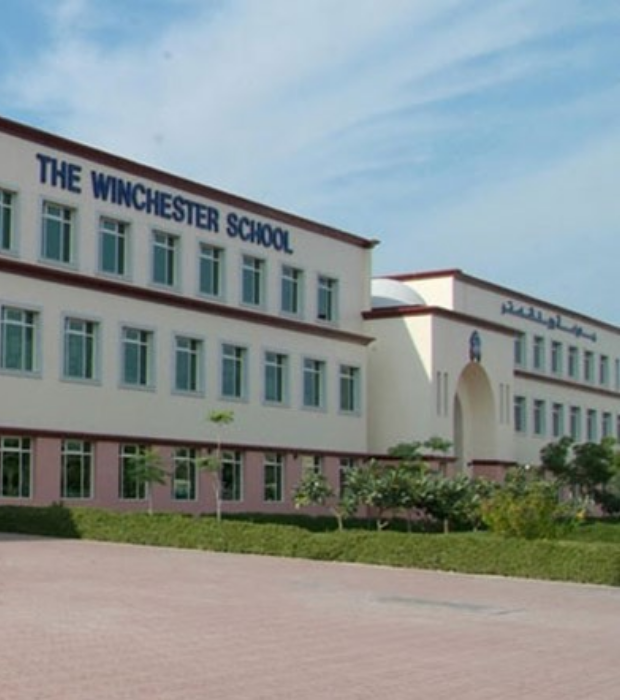 Our School
As one of Dubai's preferred schools, our school has been teaching the National Curriculum for England (NCFE) to students from across the world since September, 2003. And we continue to be a preferred educator because of our prime location, excellent facilities and our reputation for providing a high-standard of education at an affordable price.
As a GEMS Education school, our foundation of learning is based on GEMS' four core concepts of:
Excellence
Always Learning
One Team
Care
These foundational concepts enrich our curriculum and provide our students with an approach to learning that goes beyond basic memorisation of facts, by teaching our students how to be educated human beings who are knowledgeable in life and how to apply knowledge in the real world. We are the school where 'Every Child Matters'.
We invite you to find out more about The Winchester School, and we encourage you to apply for your child's place as early as possible, so your child can begin their lifelong journey of learning with us!
Would you like to submit an admission application? If so, please click here.
Vision Statement
Our Vision is to nurture a transformative learning community where all stakeholders feel loved, respected and encouraged to become globally responsible and achieve their potential and beyond.
Mission Statement
To achieve our vision, The Winchester School has set the following mission.
Our mission is
Create and facilitate a culture of growth mindset, investing in all stakeholders to embrace learning by being resilient, innovative problem solvers and effective communicators.
Empower unique, empathetic and self – directed members for a rapidly changing world and instill in them critical thinking skills and a global perspective.
Foster a positive and stimulating environment with a holistic approach to nurture individuals academic, social and emotional wellbeing by embedding respect for core values of honesty, loyalty, perseverance ,care and compassion.