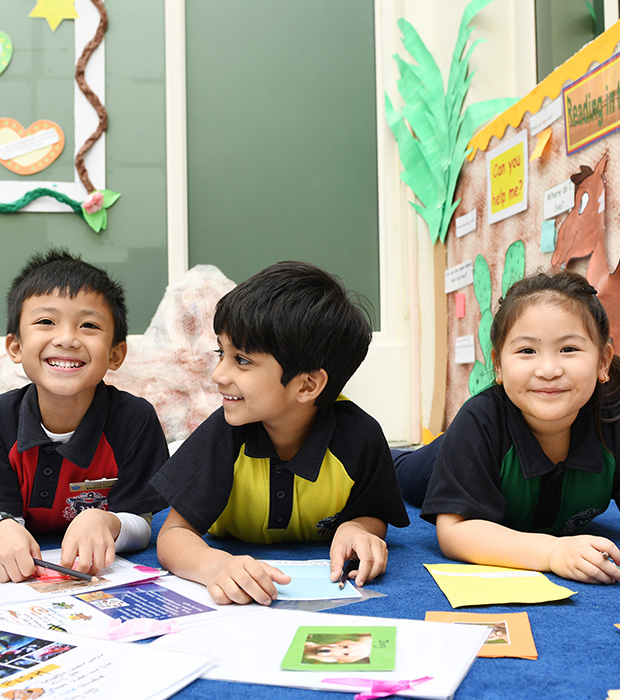 Foundation Stages 1 and 2
Early Years Foundation Stage comprises of Foundation Stage 1 and Foundation Stage 2. Initiation into school through fun-filled and stimulating activities by caring teachers helps each student to view schooling very positively, an attitude which contributes immensely towards developing lifelong learning skills.
This ensures that the transition from home to school is easy and enjoyable. The learning in a safe, secure and happy environment leads to healthy social and interactive skills, greater self-esteem and good development of basic cognitive and motor abilities.
The activity-based programme ensures individual participation and growth and equal emphasis is laid on developing reading, speaking, listening and writing skills.
The Foundation Stage children are suitably prepared for literacy and numeracy. Phonic methods and well-graded writing patterns follow a comprehensive foundation-building programme. The focus is on both individuals as well as group activities.