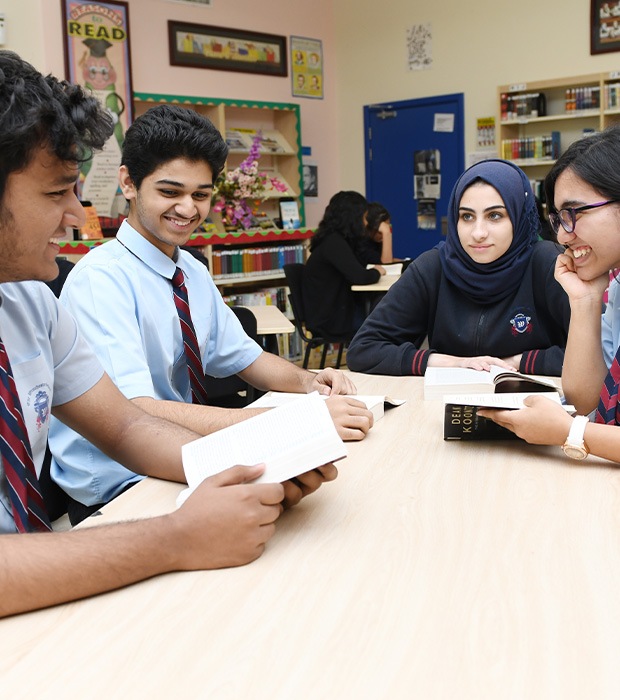 Curriculum
Offering a world-class education founded on an elaborated National Curriculum for England (NCfE)
The Winchester School offers The National Curriculum for England. The school currently operates primary year groups from Foundation Stage to Year 13. Students do their exams from CIE and Edexcel board.
The National Curriculum for England
The National Curriculum for England is a broad and balanced curriculum applied in over 150 countries across the world. It is based on a structured and broad framework that outlines expected levels of achievement through all stages of a student's school life.
In Foundation Stage 1 and 2 students follow the Early Years Foundation Stage program. In year 1 To 9, students progress through the National Curriculum for England. Years 10 and 11 study IGCSE subjects, years 12 and 13 AS and A level subjects. All examinations are sat with Cambridge International Examination Board except Maths AS & A level which is Edexcel. We also offer BTEC Nationals Level 3 Diploma from PEARSON (Equivalent in standards to A levels) in Business, IT and Applied sciences. BTECs are reported as a Pass (P), Merit (M), Distinction (D) or Distinction* (D*). All these awards are recognized worldwide. The Winchester School students move on to higher education across the world, many to prestigious universities.
In addition to the development of specific skills and competencies, the curriculum emphasises innovation, enquiry, creativity, analytical evaluation and other skills needed to meet the challenges of the future.
Our students get the exposure to use the latest technologies to enhance their learning. For example use of VR in lessons. incorporation of AI and coding into the curriculum enables our students to be up to date with the latest developments in society. Integration of STEAM is an intrinsic feature of learning across school.