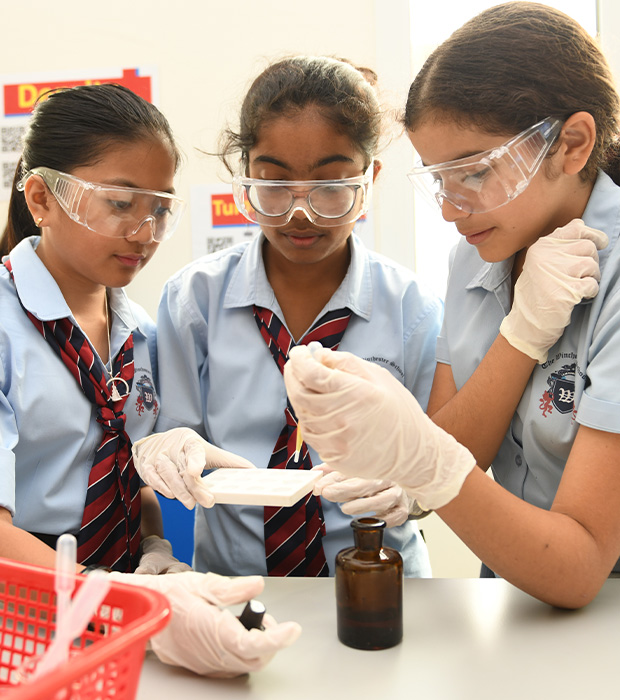 Key Stage 3
Years 7 to 9
The challenge of the foundation and formative years having been met successfully, the student is now ready for the next stage - the stage of creative and accelerated learning. The students become aware of the need to set daily goals and have long-term objectives.
These three years expose the pupils to a wide range of subjects. This integrated academic programme lays the perfect foundation for the IGCSE subject options for Year 10 and beyond, helping the students to attain a high level of success at the IGCSE Examination.
The school's resolve to nurture and develop the talents of each individual remains as firm as ever and besides helping the student to pursue high goals, the option to further develop skills and talent in a range of additional learning opportunities.
Core Subjects
English
Mathematics
Science
UAE Social Studies
Other Subjects
Information and Communication Technology
Humanities (History & Geography)
French
Arabic (for Arabic Speakers)
Arabic (for non-Arabic Speakers)
Islamic Studies (For Muslim Students) or PSHCEE (For non-Muslim Students)
Moral Education
Art
Physical Education