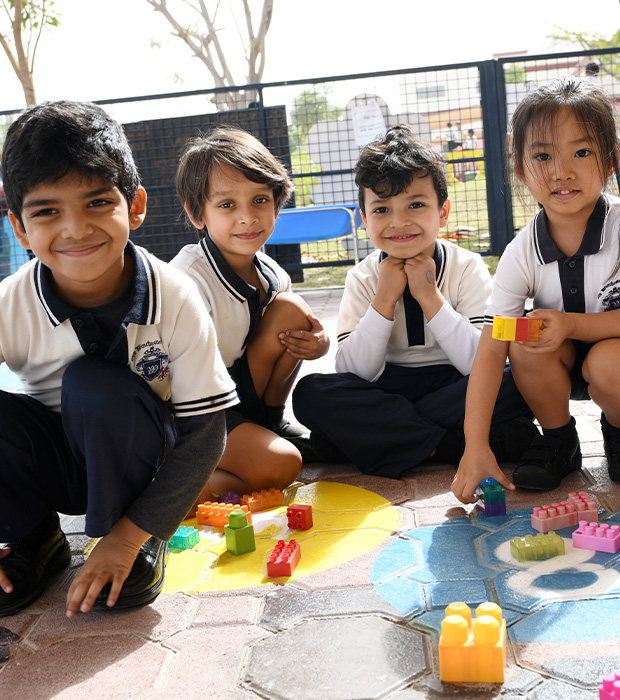 KHDA Inspection Reports
Celebrating and rewarding success
Dubai Schools Inspection Bureau Report (DSIB)
The Winchester School, Jebel Ali is thrilled to have earned once again a VERY GOOD rating from KHDA with 91% of our judgements rated as very good or outstanding of which 53% are rated as outstanding. Please take some time to read through the DSIB report below. This honor is a tribute to the amazing students that we serve and the dedicated professionals and administrative team at WIN that are supported by an exceptional parent body. We are committed to ongoing growth and development to realize the genius in every child!
Meenakshi Dahiya
Principal & CEO
What The Winchester School, Jebel Ali does best according to the DSIB Report:
Outstanding attainment and progress in the Foundation Stage and the outstanding progress in science across all phases.
The very strong performance in the National Agenda Parameter, supporting attainment and progress across the school.
The outstanding personal development, Islamic understanding, social responsibility and innovation skills across all phases.
The outstanding teaching and assessment in the Foundation Stage.
The outstanding health and safety across the school and the outstanding care and support in the Foundation Stage and post-16 phase.
The outstanding adaptations to the curriculum.
The very good leadership, characterised by supportive relationships and the commitment and determination of the principal, who is actively and wholeheartedly supported by senior staff and governors.
The outstanding partnerships with parents and the community.
The full reports can be found below.
KHDA Inspection Reports
WIN_dsib-inspection-report-2022-2023

WIN_dsib-inspection-report-2018-2019

WIN_dsib-inspection-report-2017-2018

WIN_dsib-inspection-report-2016-2017

WIN_dsib-inspection-report-2015-2016

WIN_dsib-inspection-report-2014-2015

WIN_dsib-inspection-report-2013-2014

WIN_dsib-inspection-report-2012-2013

WIN_dsib-inspection-report-2011-2012