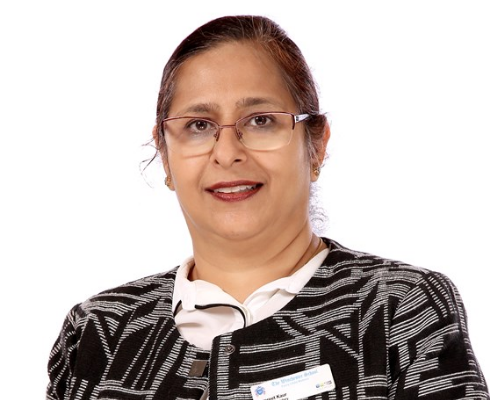 Harpreet Kaur
Vice Principal
Dear Parents and Students,
I warmly welcome you to the new academic year. As part of the senior leadership team, I am committed to raising standards of learning skills, attainment and progress across the school .
We have set the strategies to support the new vision and mission of our school in providing dynamic and innovative 21st Century learning skills to our students. Our goal is to ensure that all students become critical thinkers, active problem-solvers, inquisitive readers, diligent researchers and prolific writers. We do all of this to prepare them for the demands of the real world so they may become productive citizens, become our future leaders, and give back something positive to the community.
To embody EVERY CHILD MATTERS, we dedicatedly ensure that our provision is rigorously informed and enhanced to support the personalisation of the learning journey for every child. We strive to help them realise their dreams and aspirations with world class education and support UAE's National Agenda. A very strong focus on standardised curriculum and international benchmarking assessments across different phases of the school ensures that our provision and support are indeed world class. Starting from BASE in FS2, Progress Test, PASS and CAT4 across many key year groups in Primary and Secondary, ALIS in AS level and TIMSS and PISA benchmark assessments provides comprehensive analysis of their aptitude, attitude, attainment and progress compared with peers of their age from all over the world. The effective use of this data has been significantly instrumental in raising the academic standards evidenced by our progressively upward trends in IGCSE, AS and A level results.
As our partners, I would like to encourage every parent/guardian to stay active in their child's education and to let this learning journey continue seamlessly.
I look forward to working with you very closely.
Enjoy the new school year and all the STEAMING excitement and INNOVATION it will bring!
Sincerely,
Harpreet Kaur
Vice-Principal