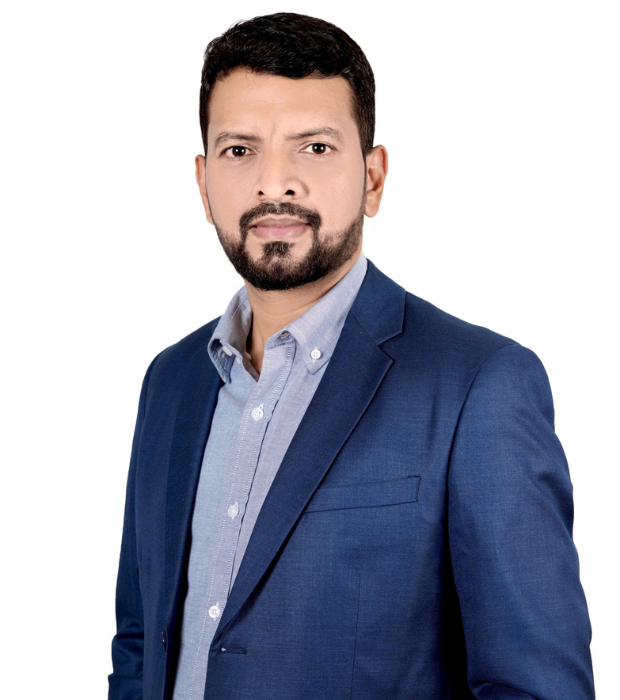 Nisar Mohamed
Deputy Head of Secondary & Academic Advisor
Dear parents and students,
I have 15 years of teaching and leadership experience, including 7 enriching years within the GEMS Education family. I began my journey here as a Physics Teacher and have since taken on diverse roles such as Assistant Head of Sixth Form, Career Counselor and Head of Science. Now as the Deputy Head of Secondary & Academic Advisor, I am committed to fostering academic excellence, student well-being, and a culture of growth within our school. Guided by a passion for education, I am excited to collaborate with students, parents, and fellow educators to shape a future brimming with endless possibilities.
We offer a rich and varied curriculum that is designed to engage and challenge students, while also promoting their personal growth and character development. Our focus is on personlised guidance ensuring that students are challenged appropriately and provide resources to help them overcome academic obstacles. We also create a safe and supportive environment where students feel empowered to seek guidance, ask questions and receive assistance in making important academic decisions.
Our team of passionate and experienced teachers are committed to creating dynamic and interactive learning experiences that inspire students to think critically, collaborate with their peers, and embrace new ideas. As Deputy Head, I am personally invested in the success and well-being of each student. My goal is to ensure that every student feels supported, valued, and encouraged to reach their highest potential. With a strong partnership between students, parents, and educators, we create a community that works together to achieve academic excellence and personal growth.
I strongly believe in open and transparent communication between home and school. I encourage you to reach out to me with any questions, concerns, or suggestions you may have. Your insights and involvement are invaluable in supporting your child's academic growth and overall well-being.
Nisar Mohamed
Deputy Head of Secondary & Academic Advisor